4 Tricks for Running a Successful Online Business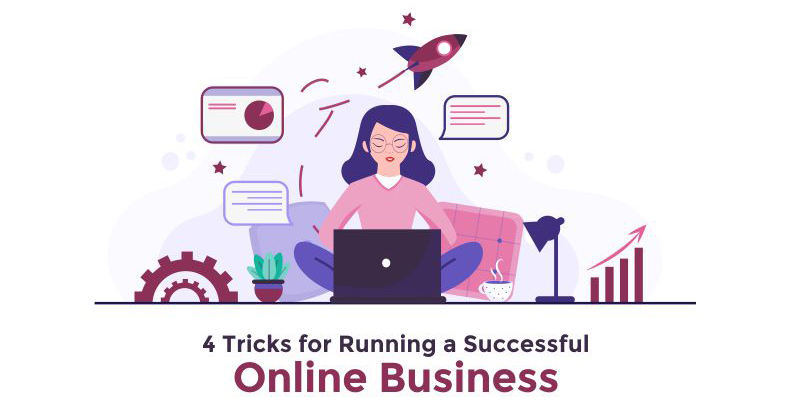 It's exciting times for online business owners in Malaysia, especially considering the rapid internet and mobile penetration in the country. According to We Are Social, 71% of adults own a mobile device and 81 million are active mobile users and 47% of them use mobiles to shop online.
All these numbers actually translate to huge business opportunities for e-commerce and digital-native businesses. But, there are a few key areas that business owners need to keep in mind to ensure a successful online endeavor. Here are four:
A Good Website
What's crucial for an online business is building a user-friendly website. Businesses often tend to over-do things while trying to ensure they are creating a good website. But what customers really want is to scroll through a website that's easy to navigate and understand. For example, placing call-to-action buttons- 'buy now', 'add to cart', 'free trials', 'download the whitepaper' etc.--in the right areas can make a lot of difference when it comes to user experience.
Cross-Platform Presence
It's no secret that your potential customers use all sorts of smart devices to buy products online or gather information about products using the Internet. Hence, as an online business, it's crucial to ensure that your brand's content and website are available across smartphones, tablets, laptops, and desktops.
Just ensuring presence will not be enough though. Successful online businesses make sure that their brand's voice is uniform across disparate platforms. Developers must also keep in mind that their organization's website is extremely adaptable to multiple screens and operating systems.
Relevant and Personalized Content
No matter how beautiful a website is, if the content appears to be irrelevant and vague to its audience, then it is bound to fail. Imagine a website that helps people invest in mutual funds. They've got the back-end right--from developing a fantastic website to coming up with an extremely interactive design. But, when it comes to content, all your brand messaging comprises self-promotional articles that fail to draw the attention of a customer.
Instead, if your business endorses agnostic topics like--three things you need to know before investing in mutual funds or why these four bonds outrank others when it comes to ROI--the number of leads that can be generated (using content) will be significantly higher.
Another important aspect that distinguishes a successful online business from others is content personalization. But this can only be realized if you have tools to understand user behavior. Thanks to technology, there are analytic tools available in the market that helps businesses delve deep into a customer's mind.
Here's an example of personalization: Instead of saying--Hi there, we noticed that you are planning a vacation soon, here are some destinations you might like--it's always better to say--Hi Boon, we noticed you want to explore Australia on your next vacation. Here are the top five places that are worth your time.
Riding the Social Wave
Here is why online businesses need to spend time and energy on social media. According to Marketing Interactive, Malaysian citizens view social network sites 14 billion times a month, which is almost 735 times per person. Also, Indians have an average of 243 friends on Facebook per user which is nearly 80% higher than the global average. And 70% of Indian users refer to a brand's social media presence before making a purchase decision.
Today's social media savvy customers recommend products and solutions on platforms like Twitter, Facebook, Quora among others. And in most cases, such recommendations are taken seriously because such content is perceived as organic and more revealing. So, if a customer shares positive feedback about your products and services on a platform like Facebook, you can safely assume an increase in your customer base.
- Author: Sandeep Gonjari